Susan Loone, 16 Dec 2017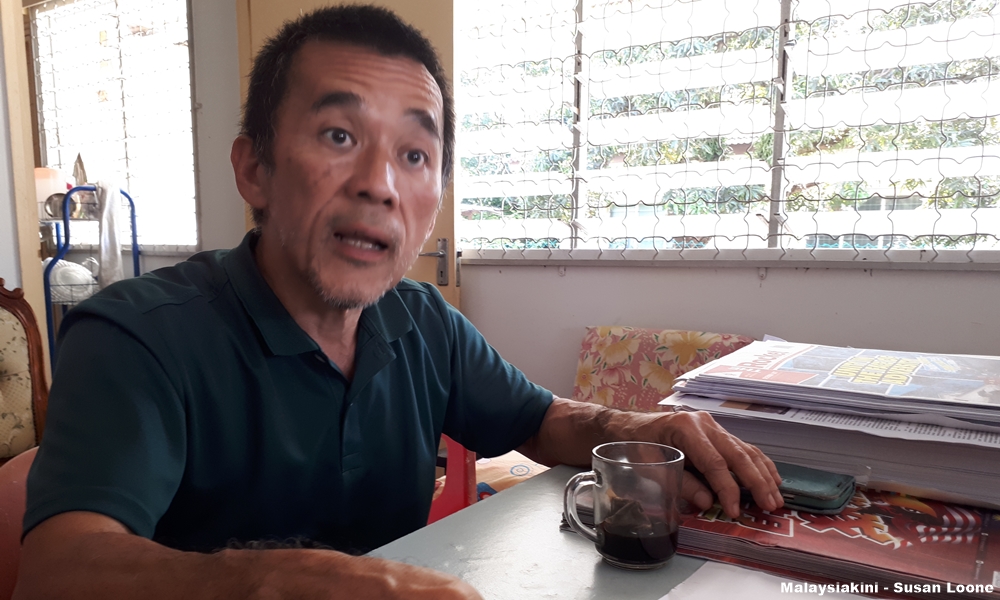 Maverick DAP Tanjung Bungah assemblyperson Teh Yee Cheu broke his silence and questioned why his party was apparently impatient to get rid of him by barring him from being involved in flood aid in his state constituency.
Teh said he has not joined another political party and is still a DAP member and assemblyperson.
"Why can't you (DAP leaders) be patient? You are showing your impatience to get rid of me. It really shows the kind of mindset they have," Teh told Malaysiakini when met at his service centre in Tanjung Bungah.
Teh expressed disappointment that a senior DAP leader ran him down in the state newsletter Buletin Mutiara.
"Now you condemn me and say bad things about me. Aren't you just playing politics?" he asked.
"You say I might be a risk. What kind of risk do I pose? You mean I can sabotage the whole thing? How can I do that?
"If I want to sabotage (DAP), I do not need to announce in advance that I want to leave the party."
'We don't take risk'
On Dec 14, DAP Bukit Bendera MP Zairil Khir Johari revealed that Teh was barred from approving the registration of flood victims which will entitle them to receive the state's RM700 in financial aid.
The aid is part of Penang's Bangkit Programme which was launched by Chief Minister Lim Guan Eng following the devastating floods from a freak storm last month.
On why the two-term elected representative was barred, Zairil (photo) said this was due to Teh issuing a few negative statements to the press.
"He had publicly announced that he's leaving DAP and that also means he's leaving the Pakatan Harapan state government. So, when there's uncertainty, do you take the risk?" Zairil was quoted as saying in Buletin Mutiara.
He said the e-mail on the Penang government's decision was sent to Teh by state secretary Farizan Darus on Nov 20.
Zairil is currently handling the task of approving flood aid to victims in Tanjung Bungah.
According to Teh, the party was merely
seeking publicity
in handing out vouchers to victims of the Nov 4 and 5 floods, which displaced thousands and killed seven.
"Why not credit the money into the people's bank accounts? Why the need to give vouchers, take photograph and get publicity? Isn't this playing politics with the flood disaster?" he asked.
Teh is the second assemblyperson barred from handling the flood registration after a
similar fate
befell PKR Kebun Bunga representative Cheah Kah Peng (
photo)
.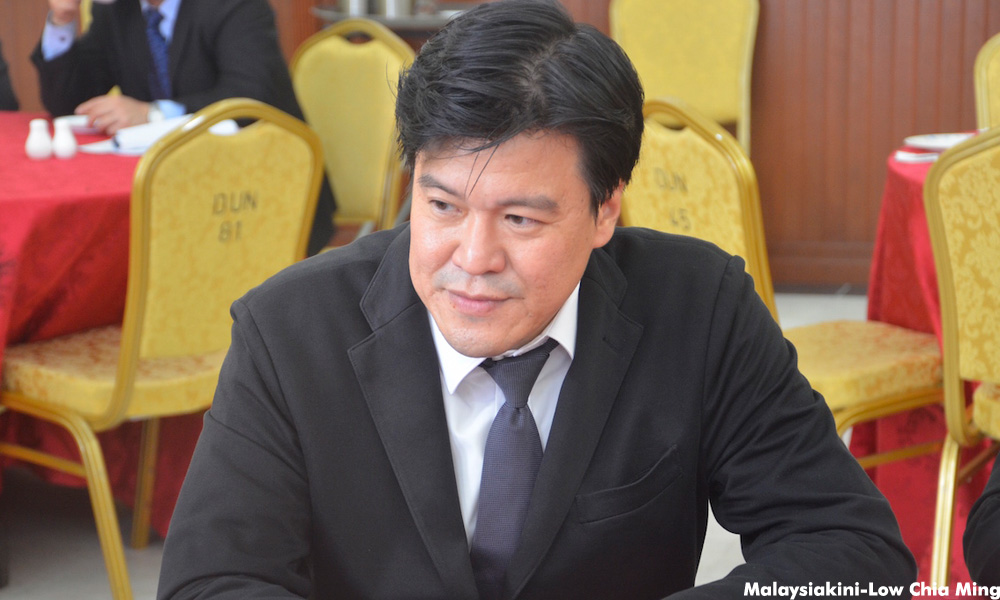 The task is currently being handled by Pulau Tikus assemblywoman Yap Soo Huey.
Cheah and Teh have often irked their party comrades by questioning the state's environmental policies, especially hillslope development, sea reclamation projects and recently, the
corporatisation
of the Penang Botanical Gardens.
'Narrow-minded'
Meanwhile, Teh denied that he was planning to contest against the Harapan government in the coming 14th national polls, which must be held by August next year.
Speculation is rife that Teh may jump ship and join the newly minted Penang Front Party, now a major critic of DAP and Lim's administration.
It is also rumoured that Teh may run as an independent candidate in the next polls.
"This is not true. Whether it is a multiple-cornered or straight fight, it is all up to the voters' decision. How can you say that I want to fight the Harapan government?
"During the polls, Penang is no longer under any particular party, the mandate of the state government is over," Teh explained. "To think that I am going to contest against Harapan is being narrow-minded."
However, Teh confirmed he would be
leaving DAP
- a decision he announced after a major landslide in Tanjung Bungah killed 11 people on Oct 21.
Teh said he will decide which platform he would use to continue his political struggle when the parliament and state assembly are dissolved.
"Be fair to me, give me some room to move, (and) to continue my work," he said.
On which platform he would be seeking, Teh replied, "I do not have much choice. But this is not for me to decide now."
"Certain quarters may say I have been approached by some rival parties and that I have betrayed the DAP, but these arguments are merely used to run me down," he said.
"I may retire or join NGOs, I do not know at this point in time."